Perfect product, right pricing means complete delight.
Weaving Our Way to a Brighter Future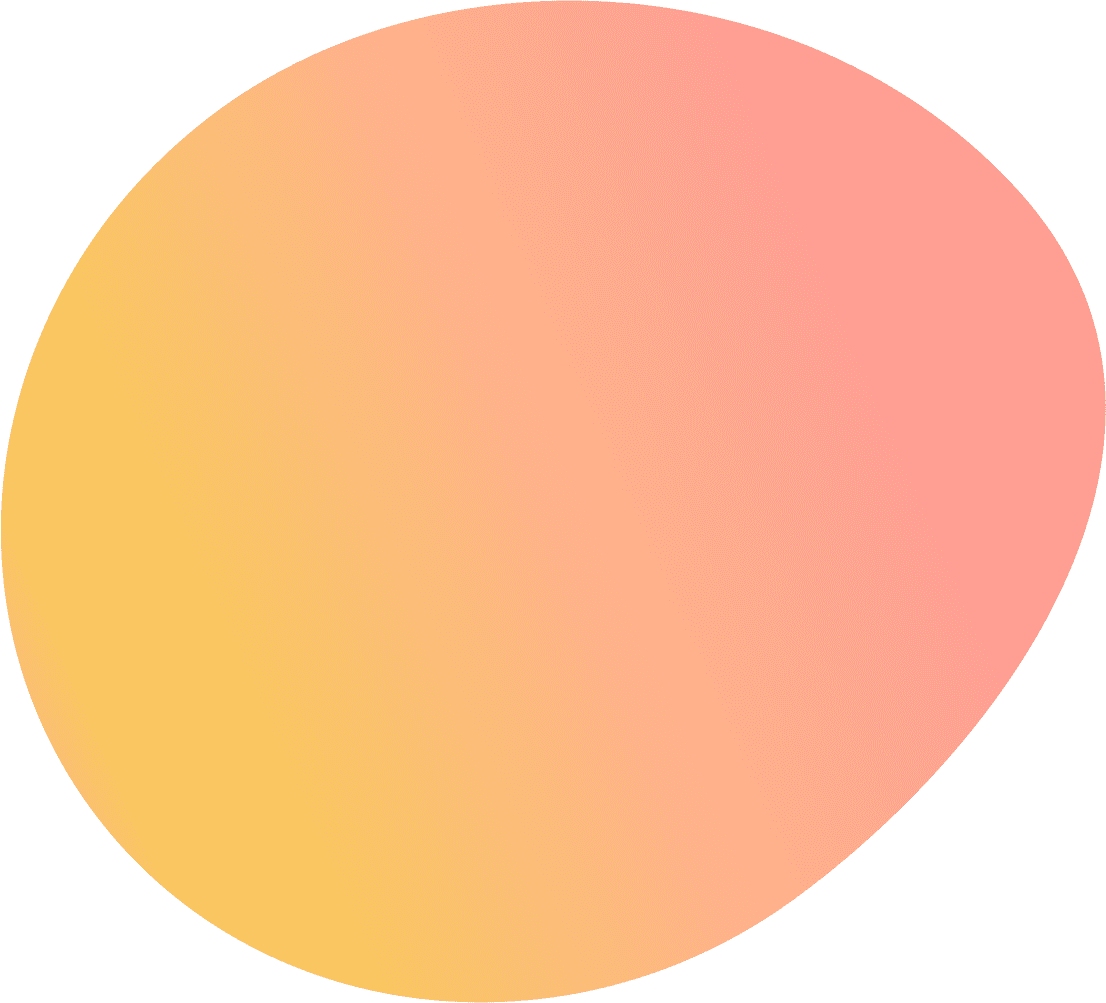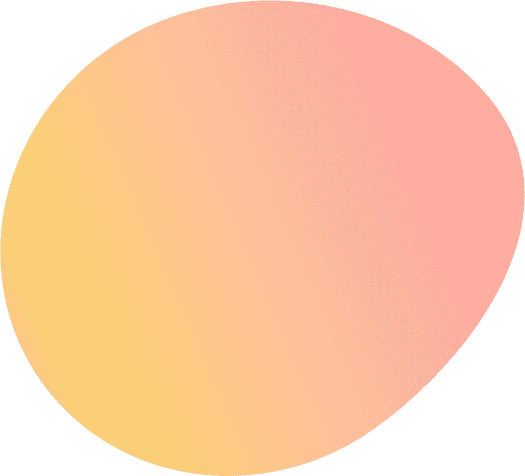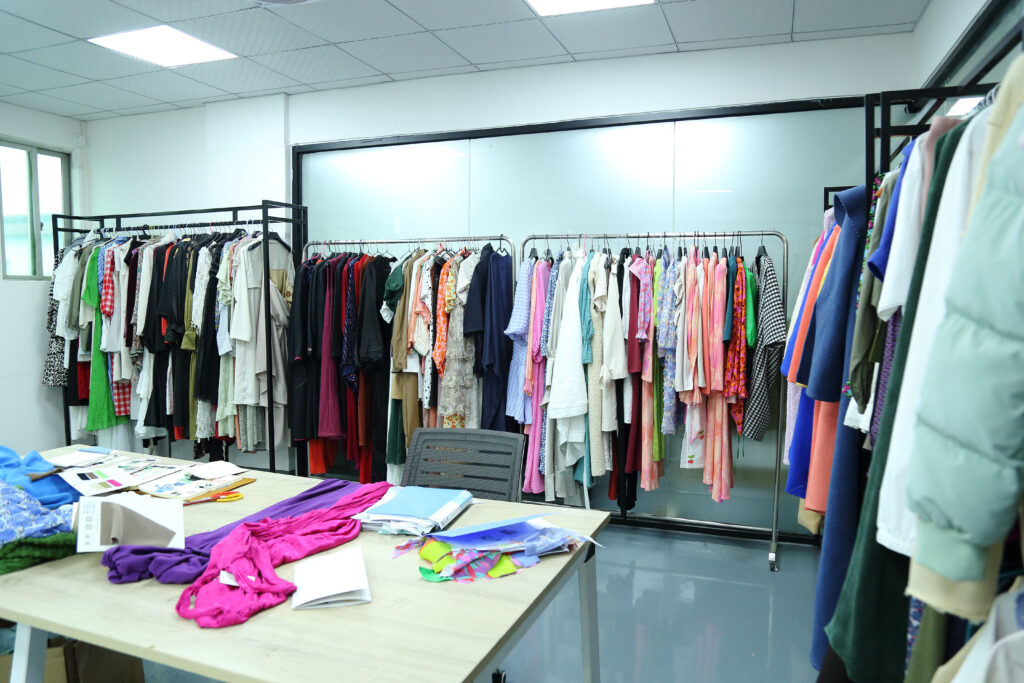 START UP

FASHION BRAND

ECO FRIENDLY

QUALITY CONTROL

SALESMAN SAMPLES

BLANKS CUSTOMIZED
We offer services to help you start up your own fashion brand. You don't have to be a designer or sew to get started, and we'll do all the hard work for you!
We'll come up with a technical pack with all of your measurements, sewing details, fabrication information, and fabric composition. If you're sending us fabrics, let us know which ones you have available so we can get started on your project.
If you don't have any references for the fabric you want to use for your collection, we can send you some pieces of clothing or samples of fabrics so that we can find something similar for you.
Yunhui is a fashion brand focused on developing and producing the best products for our customers. We work closely with you to create a collection that is tailored to your needs, and we'll take care of every step along the way.
We've developed our own processes for designing and creating products, from sourcing fabrics to creating patterns, samples, and manufacturing.
Our cotton is grown using natural fertilizers and pesticides. In addition, genetically modified seeds are not used in their cultivation, which helps to conserve seed biodiversity and soil fertility. When you buy a product from us, you're helping to preserve the environment and protect it for future generations.
We know you want to make sure your clothes are perfect, and we're here to help.
Our team is made up of experts in quality control with independence that ensures that high-quality clothes are produced at every stage of production.
1. Quality control when fabrics arrive at our warehouse
2. Quality control in  design pattern
3. Quality control for bulk production
4. Quality control for special sew operations, final accessories, ironing, individual packaging & labeling
Are you a manufacturer or a retailer?
Do you need samples to use during trade-shows?
We can help you.
Yunhui Clothing is a factory that specializes in creating salesman samples for your future production. In case you have a trade-show scheduled but you want to produce your prototypes with high quality to use as a references for your buyers. We now have a solution.
Yunhui is a platform that allows you to create your fashion brand. We are the blank canvas, and you are the designer. You can choose from our collection of essential styles and customize them at your own taste. The cost of this service is based on the minimum order, which is 100 pieces per style.
With Yunhui, you can create your own style without patterns and get it without the high costs associated with those patterns.
HELLO, AND THANK YOU FOR SEARCHING US OUT!
Producing

Tailor-made

Garments

for you
Let's talk if you represent a company or store that places a premium on offering good value. If you're looking for a reliable garment manufacturer, look no further than Yunhui Garment. We transform your tech packs into wearable pieces of advertising for your company. Read on to learn more about our company and how we can accommodate your items at our manufacturing facility. Why should you collaborate with us?

WHAT WE DO BEST IN MANUFACTURING
We Are the Best Partner for Custom Clothing Production That You Can Find
Our goal is to assist you during the entire process of making clothes.
A garment can be manufactured from the designer's sketch to the stockroom with technical skill and an eye for style. Unfortunately, only some clothing factories will have the expertise to interpret your specifications accurately. We at Yunhui Garments not only appreciate your attention to detail about product quality, but we will also encourage your originality. You can't afford to sell products that underperform due to flaws in the design or manufacturing. Our Priority Is Always Our Customers
COMMITTED TO IMPROVING THE STANDARD OF APPAREL PRODUCTION CUSTOM DRESSES AND CLOTHES
Professionals with the for
Capability to Work on

Your Collection
Garment makers have been in this area for a good number of years. A significant number of shifts have taken place in today's society as a result of the gentrification of previously industrial and urban areas. Many manufacturers of high-quality clothing are still in operation, and many reputable companies use this location to produce their goods. Another benefit is that our headquarters and manufacturing facilities drive the world's largest textile production zone. This indicates that we provide a high degree of craftsmanship and a diverse supply of materials, which is a winning combination.
We
create your prints

and get them where they have to go
We'll provide you with many suggestions depending on your sourcing demands, whether you're looking for fabrics, print patterns, or trims. For any of your requirements, we have the means to fulfill them. Just email us some examples of what you're looking for, and we'll do our best to find it.
Number of Factory Workers
Different Styles each month
Number of Years Experience In Garments Sampling
Over fifteen employees at the garment manufacturer with whom we cooperate are devoted solely to the creation of fitting samples and pre-production samples. We want the pieces to be completed at the same time as you. The faster we can achieve our models, the more high-quality items we will be able to produce during each season. In most cases, the crew in the sample room can complete the processing of samples in recognizable fabrics in one week. If the sample fabric is challenging to obtain, it may take extra time. Our merchandisers will keep you apprised at all times of the scheduled completion time for your product samples.
 Patterning And Sampling
The people that work in our sample room have the necessary experience to conduct patterning. If you would instead send in your patterns, there will be no problem with that. The sample room has software that can read most digital file formats.
The sampling process and bulk production are included in the price. After reaching an agreement with the purchaser on all the terms and conditions, including the cost and the delivery date for the bulk production, we will begin the sampling process. As soon as we are sure we will be working on a pleasant project together, we will create as many samples as necessary to ensure that the final product meets our expectations.
Manufacturer of Clothes Offering Complete Sevices
We are a clothes manufacturer that offers a whole range of services. This indicates that we will be responsible for everything, including sourcing the materials, patterning, sampling, and bulk production. Since we take care of everything for you, there is nothing else for you to be concerned about.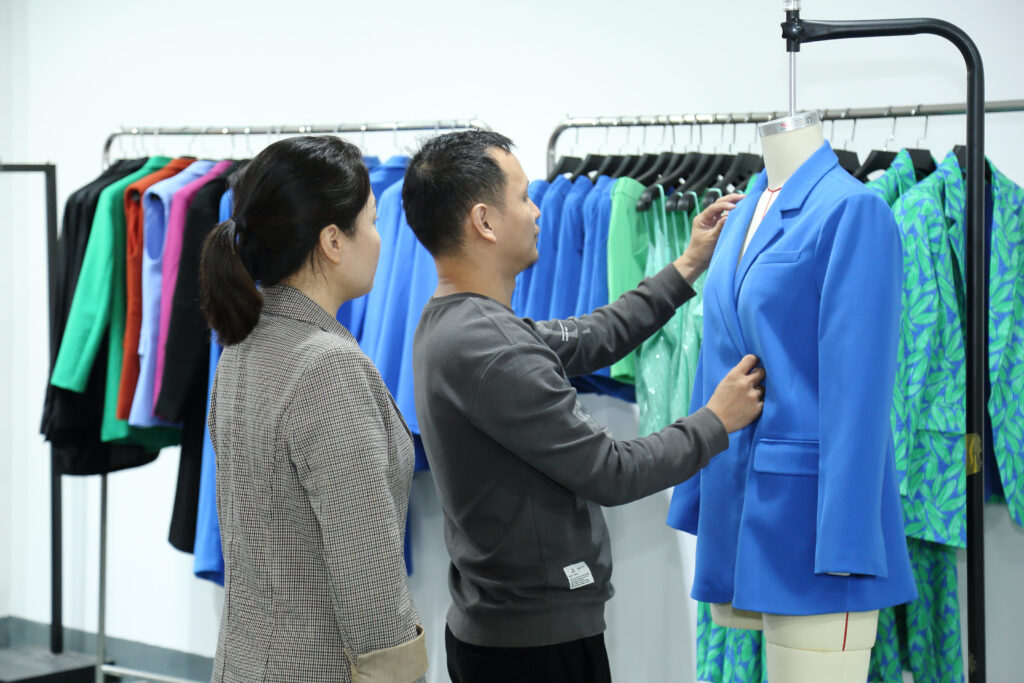 Sustainability
Unfortunately, the fashion sector has a significant impact on the environment in the form of carbon emissions. Before the sector can successfully make the shift to more environmentally friendly practices, a substantial amount of time and effort will be required. The solutions lie in increasing innovation, decreasing waste, or reaching zero waste. Yunhui Garments is working on being a "zero waste" apparel factory as its long-term objective. In addition to that, we are always looking for new ways to innovate with the materials we use.
We are fortunate to live in a time when research and innovation are constantly pursued.  Both the buyers and the sellers contribute to and share in the research and technology. Companies and clothing manufacturers are working to make the fashion sector more environmentally friendly.
 Shared Resources 
At Yunhui Garments, we must offer all the resources we have to promote environmental responsibility with our customers. In addition to that, we will actively source any new environmentally friendly materials that are desired by our customers. When it comes to the development of environmentally friendly clothing, the industry may achieve significant headway in a short amount of time if apparel purchasers and clothing manufacturers collaborate.
Wool, linen, lyocell, organic cotton, Eco Vero, Livaeco, and Circulose are some examples of the sustainable materials that are now undergoing research and development at our company. As long as the environmentally friendly materials our customers require are in stock in China, we will be able to meet their demand for them.
 Take Action!
This article provides a more in-depth look at the topic of sustainability. Send us the specifics of any products you sell for which you would want to learn about the various alternatives for producing them in a manner that is less harmful to the environment, and we will do the research for you.
Create
stunning print

for your business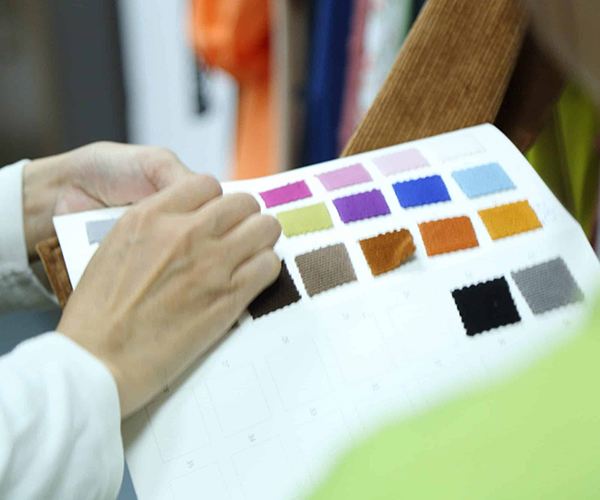 Product Development
Screen elements that allow the user to move provides a set of screen elements that allow the user to move choices, and information on include actual images.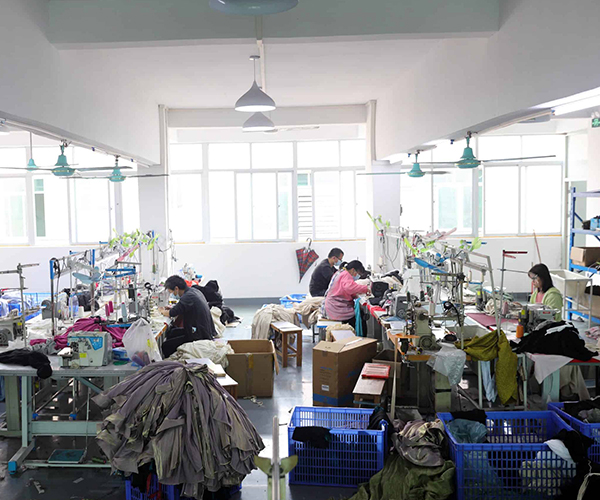 Apparel Production
Screen elements that allow the user to move provides a set of screen elements that allow the user to move choices, and information on include actual images.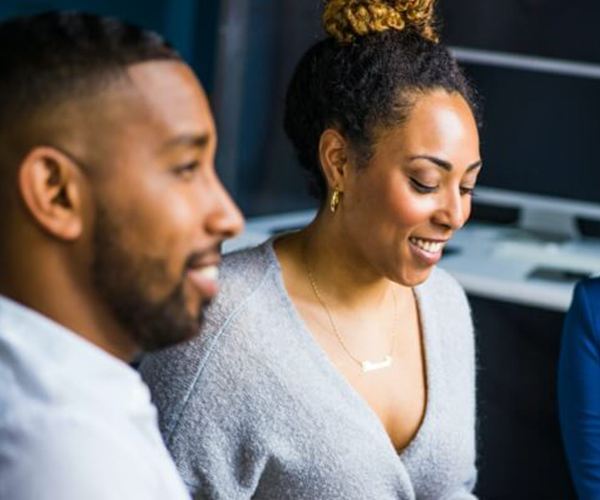 Custom Prints
Yunhui Garment can offer digital printing ,screen printing,silk printing for custom your own design fabric, make a unique printing design belong to your brand clothing.
Heat Transfer
Screen elements that allow the user to move provides a set of screen elements that allow the user to move choices, and information on include actual images.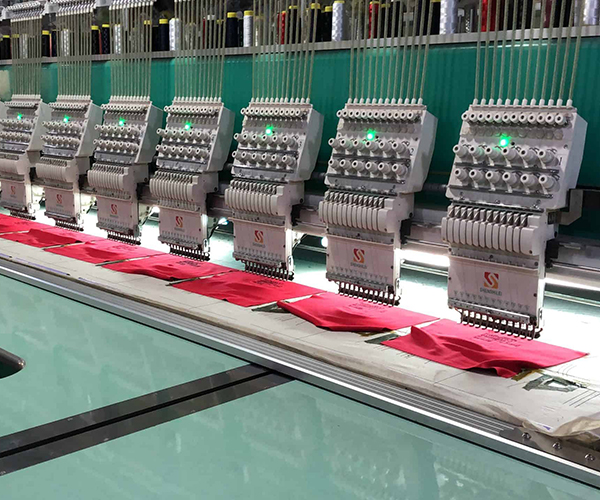 Embroidery
Screen elements that allow the user to move provides a set of screen elements that allow the user to move choices, and information on include actual images.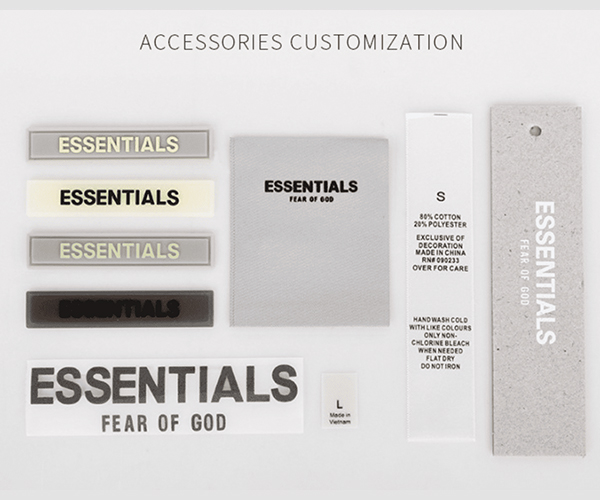 Labels & Tags
Screen elements that allow the user to move provides a set of screen elements that allow the user to move choices, and information on include actual images.
Creating clothing beside you
If you have a successful clothing brand or retail business, look for a clothes manufacturer with previous expertise in the industry. Please get in touch with Yunhui Garments so that we may demonstrate the work that we are capable of. Please visit Yunhui Garment if you still need to have the opportunity to immediately travel to China if you are interested in Chinese culture.
Additionally, if you'd like to view some examples of our work, please visit our website's goods page. T-shirts, dresses, skirts, blouses, tops, jackets, pants, and other trendy women's and men's clothing are all available possibilities. Sewing garments and placing them in boxes is only a tiny part of what we do; our business encompasses much more. All of our customers are forward-thinking fashion brands and merchants who collaborate with us to produce excellent goods.
We are experts in producing high-quality fashion attire that is made to order. If you are seeking functional clothing or more everyday things, we strongly suggest checking out Active Wear Productions, our sister brand.
Get A Quote!
You can send us an email if you have a design that you would like to have manufactured or if you want a quote for our services. When you send us the tech pack, let us know when you'd like to have it shipped and how many pieces of each color you'd like your quotation to be based on. Our customer service and sales departments will get back to you as soon as possible with the necessary information. The vast majority of price quotes are processed in two to three days.
"I've been working with Yunhui Garment for several years now and they have exceeded all expectations in multiple projects. Ren and his team made a significant, positive impact on our company. They helped our small business with a wide range of issues including strategy, and operations planning. I highly recommend their services."

Betastar

"After two years of a highly successful partnership, we never introduce any new product or service without Yunhui Garment. Ren and his team treat every project with passion and professionalism. I would highly recommend their services to any business or organization looking to implement and improve any process or project. Worth every penny."

Spikehouse

"Yunhui Garment met and exceeded our expectations.I've had the pleasure of working with Ren and his team over the past few months and I can say without any hesitation, that he has made a significant impact on our company. Ren is great at making sure you spend your time and money on the right issues. He understood our vision and delivered a fantastic result for our company."

Vinephone