Provider of Garments and Associated Services
Yunhui Garments is a clothing supplier that provides various other services in addition to cutting and sewing for its customers. You are our partner in each project from the very beginning to the very end. This implies that we take care of the specifics, provide you with input, and alleviate any fears you may have. We share the same objective as our customers: to guarantee that every product will live up to its standards.
More

Yunhui Garment Service
Every one of our goods has been inspected, passed a quality test, and comes with a money-back guarantee. The assurance that this provides to our clients is invaluable. A lot of different companies and merchants recognise the significance of social compliance as a subject that is currently in the spotlight. On paper and in real life, this is a problem that needs to be addressed. We ensure that the factories comply with all the rules and regulations necessary for our clients by monitoring their behaviour. The process of following up on orders has never been more straightforward. Staff members that are university educated, experienced, and fluent in English assist you in checking the status of your demands so that you have more time to focus on increasing your sales and expanding your collection. Before distributing our samples to customers, we do a thorough examination of each one in-house first. If our quality assurance team discovers areas where the product could be improved, they will either have it redone or provide the customer with a list of specific areas to pay attention to. Continue reading below to learn more about why Yunhui Garments is the clothes supplier that offers the most suitable service. End To End Solutions

and

Quality

Services
fabric souring · sampling · mass producing · quality checking · shipping
Product Improvement
1. Source Fabrics & Accessories
Could you share with us your designs and thoughts? We will discuss and offer advice regarding the fabric, accessories, and processing techniques for your logo and design. Due to our proximity to the world's most prominent fabric market and accessory industry, our purchasing staff can efficiently obtain the newest fabrics and accessories.
2. Sampling
The next step after discussing designs is to bring them to reality. We provide competent, expedient sample service within 510 days. We will send sample images or videos before shipment to ensure that you save money and time on a sample order.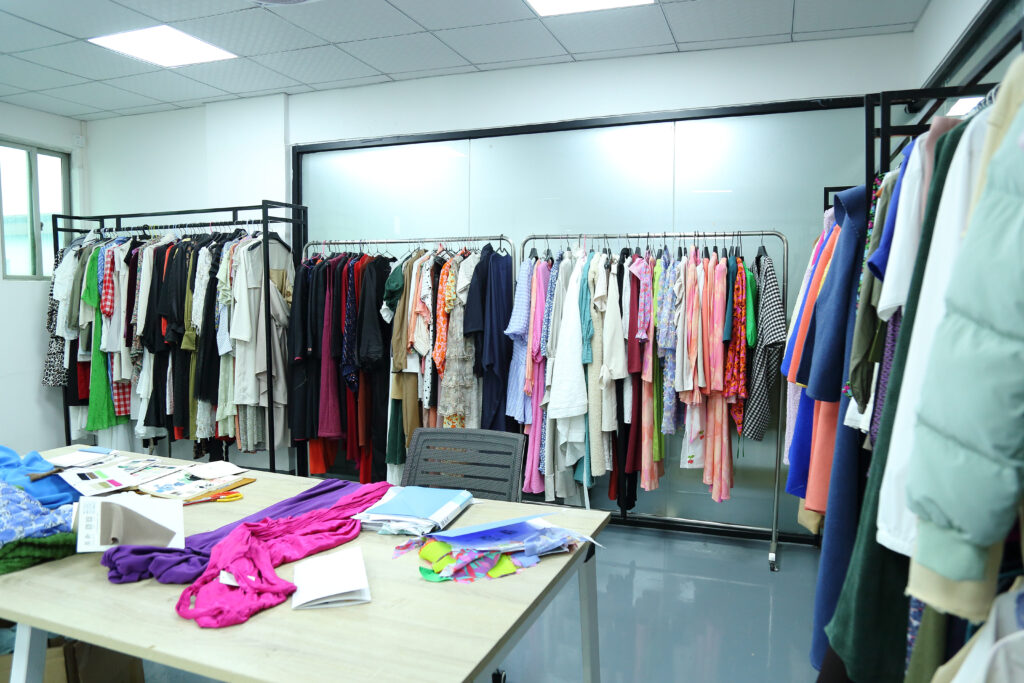 Apparel Manufacturing

1. Before Mass Production
To reduce shrinkage issues, the fabric will undergo a pre-shrink wash. The pre-shrink wash will be followed by color fixing to minimize color fading. If necessary, a pre-production sample will be provided before mass production.
2. Mass Manufacturing
After checking all the details and receiving your sample approval, the lead time is three to four weeks. We have a whole production line, from cloth cutting to stitching.
3. Quality Control
Quality is essential to our culture. We want to produce high-quality goods that will encourage consumer loyalty—checking the quality of the cloth before cutting, the quality of the printing and embroidery before sewing, and the quality of the finished product before shipment. Any damaged products will be removed before proceeding.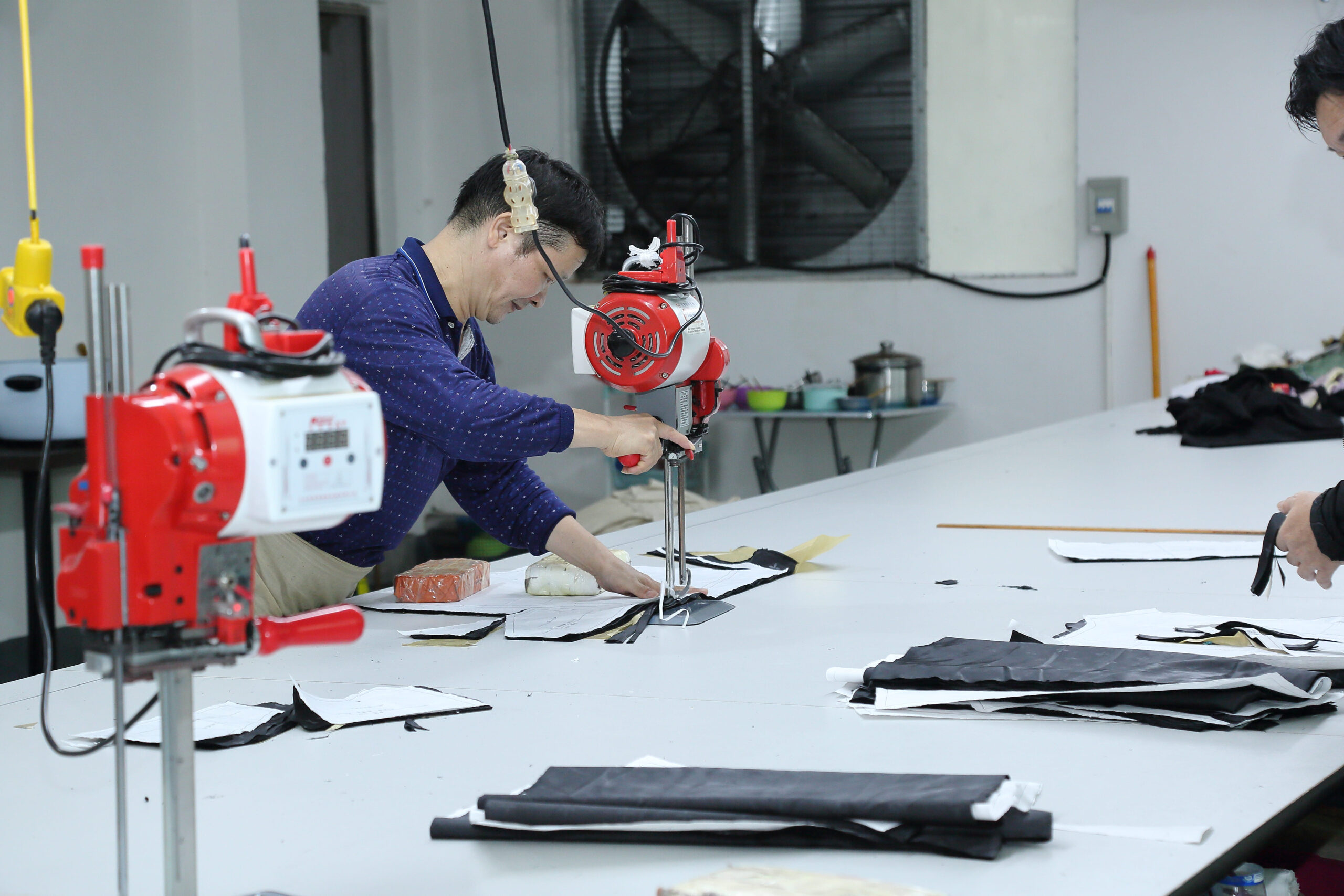 Printing & Embroidery Printing & Embroidery Made to Order
We offer a variety of printing and embroidery techniques sourced from reputable printing and embroidery facilities. Such as silk screen printing, DTG printing, three-dimensional printing, sublimation printing, flat stitching, and three-dimensional embroidery.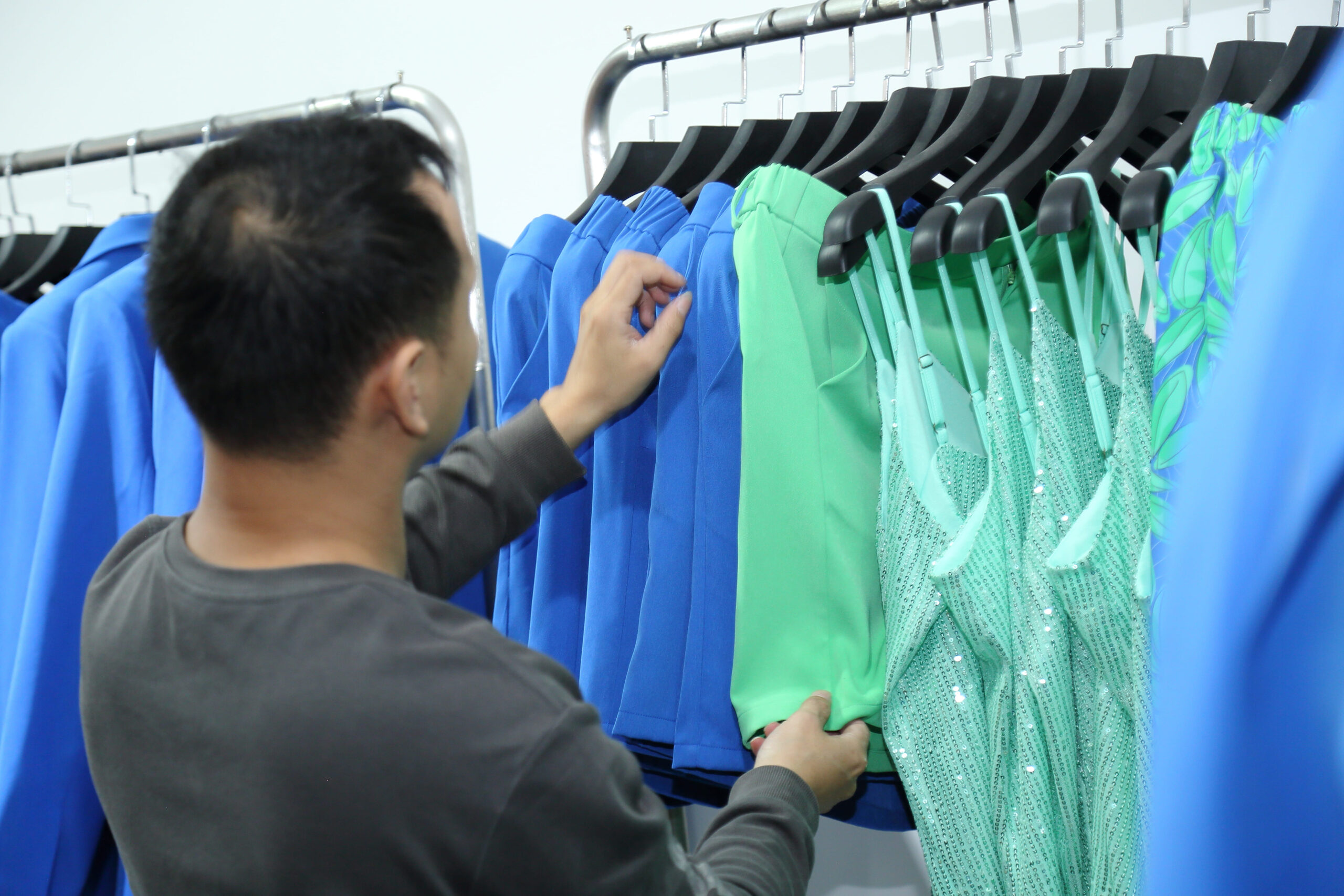 Accessory Sourcing
I customized every type of accessory, including zippers, hardware, etc.
Only one kilometer separates our factory from the nearby fabric and accessory market. We are also adjacent to the world's most extensive fabric and accessory markets. It is simple to keep up with the most recent fashion trends and purchase or create any accessories we desire.
Not only are all stock accessories available, but also unique designs.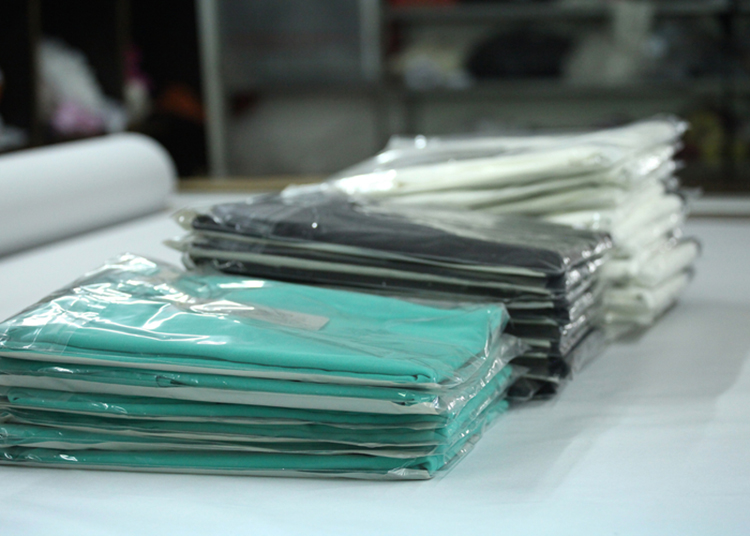 Private Labels, Tags, Package
Customized Labels, Tags, and Packaging
100% personalized labels, tags, and packaging. We provide a variety of materials for labels, tags, and packaging.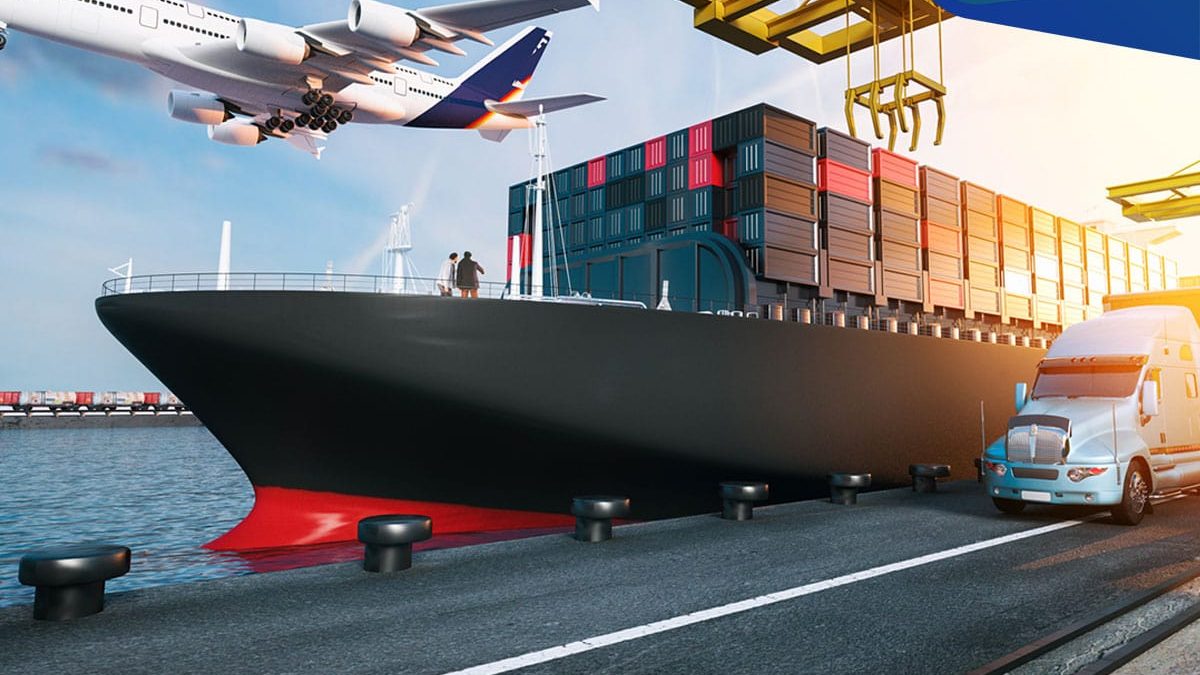 Diverse Shipping Options
Express Transport Air Transport Sea Transport
For sample orders, urgent orders, and large orders, we offer various transit options to accommodate your demands.