Fabric & Accessory Sourcing
Fabric sourcing plays a fundamental function in apparel production, whilst accessory sourcing helps your clothing designs stand out more.
Why you need a garment factory who offers fabric and accessory sourcing services?
Fast and quality services
Let us show you
how your products
come to life
Material procurement is unquestionably a challenging task. It is a highly dynamic process based on your conception of cloth texture, feel, colour, and weight, as well as your design. It may take several days or even weeks to locate the necessary materials.
Only clothing industry veterans have a good eye for materials and accessories. They understand which material best complements your design.
4. Supply chain advantages
If your clothes supplier provides sourcing services, they are likely based in the industrial garment belt. You can only get fabric and trims from clothing providers in the apparel industry zone because sourcing is laborious and time-consuming. And when your supplier is in the industrial belt, it also implies he is in a location with a complete supply chain, which will significantly cut their expenses and allow them to provide you with the best price.
2. Bring your idea to real life
With our assistance, you can make all of your ideas a reality. Whether it's a common cloth on the market or one that requires customization, we try our best to accommodate your needs.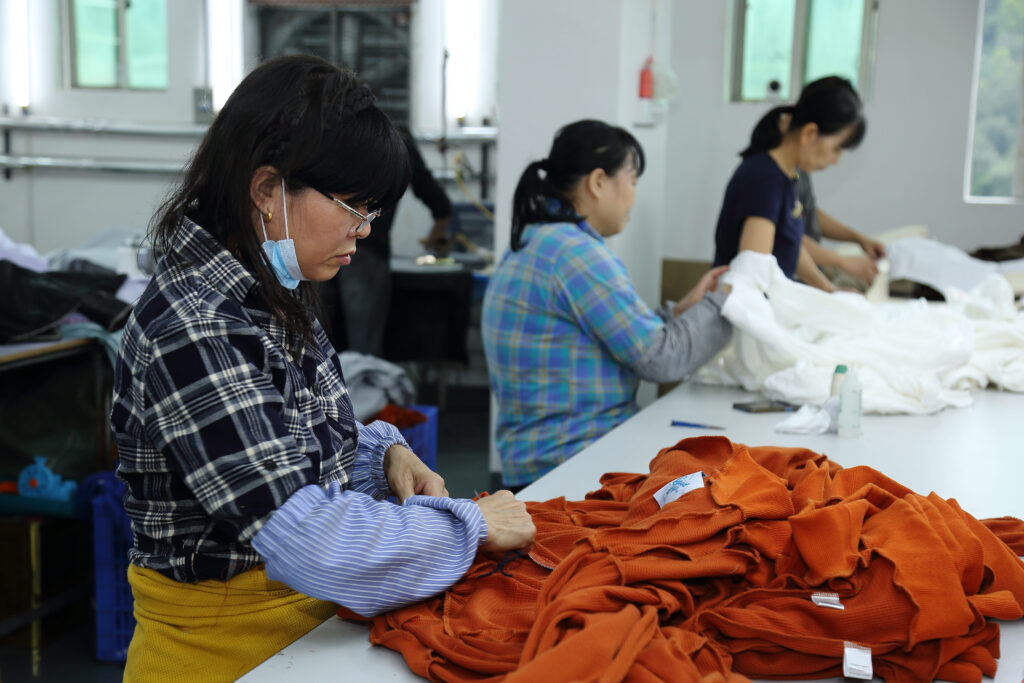 ONE-STOP SHOP FOR EVERYTHING YOUR COLLECTION NEEDS!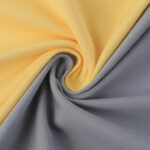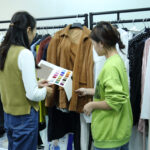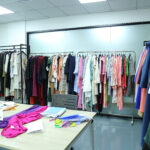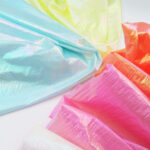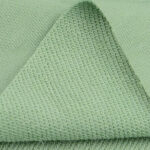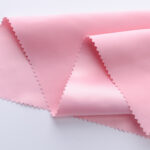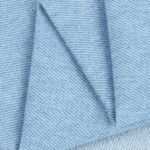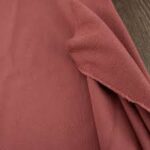 China has the best and most established apparel industry supply chain. I can tell that we can find and produce practically all varieties of fabric in the globe in our local market.
Knitted fabric is a textile produced by knitting, the process of interlacing or interweaving yarn loops. It is comparable to traditional knitting with knitting needles and a ball of yarn.
This renders knitted cloth highly elastic. It is typically used for casual wear, including t-shirts, sweatshirts, hoodies, jogger trousers, shorts, etc.
There are numerous varieties of knitted fabric used for a variety of garments. Examples include single jersey, ribbing, French terry, fleece, and eyelet fabric.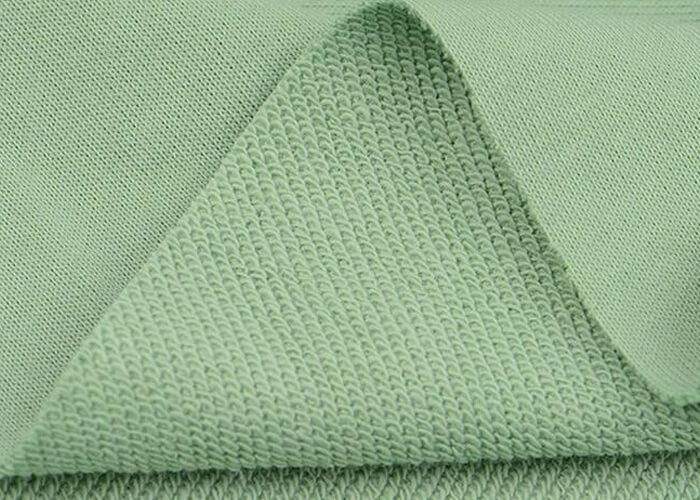 Fabrics woven on a loom consist of several threads woven on the warp and the weft. Unless some spandex is used during weaving, woven fabrics are often not stretchable.
Plain weave, satin weave, and twill weave are the three forms of woven fabrics. These textiles are woven: chiffon, crepe, denim, linen, satin, and silk.
Often, woven fabrics are used to create trendy garments such as blouses, dresses, jeans, and suits.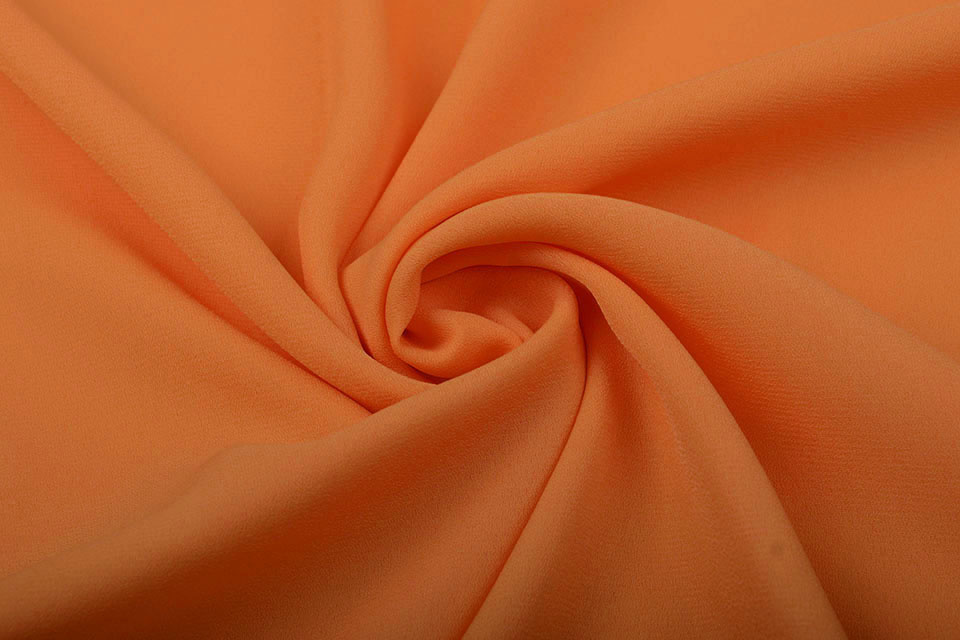 Want to make your brand more unique? Creating your own fabric is no longer a distinct occupation. Send us your tech pack, and we will assist you in completing the remaining tasks.
Fabric vendors have minimum order quantities for custom fabrics.
The minimum order quantity for fully fresh custom fabric is approximately one tonne.
The minimum order quantity for sublimation printing on stock cloth is 100 metres.
The minimum order quantity for custom water-based printing cloth is 1000 metres.
Here's How We Can Help
You
One-Stop Shop
From garments to custom tags and packaging, get everything you need made under one roof with us.
Our multi-disciplinary, all-rounded approach means we take care of the entire supply chain, so that you can save time, money and effort from dealing with multiple clothing manufacturers, and channel them into back into your business.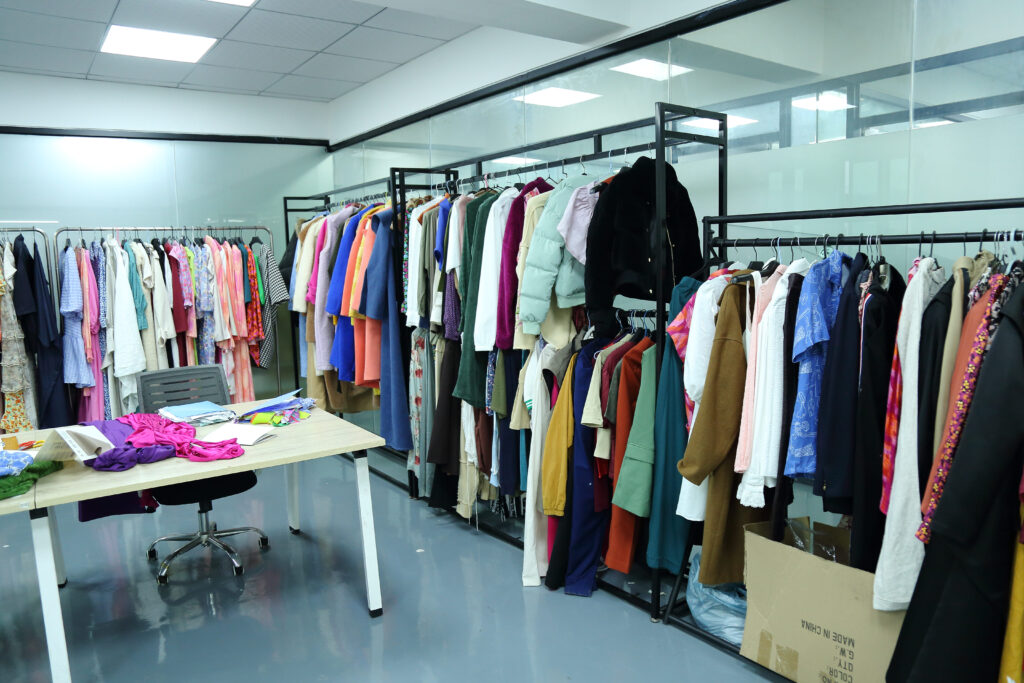 Lower Your Inventory Risk
Prevent deadstock, oversupply and wastage of resources with our small MOQ of just 6 designs of 80-100 pieces per design.
With this, you'll be able to discover as a new brand what works and what doesn't—all without hurting our planet or incurring huge costs.
We Guarantee Our Quality
We take pride in our standards and integrity and have stricter-than-industry-standard quality checks in place. We are passionate about making great, quality clothing—that's why our reviews speak for the quality standards we uphold.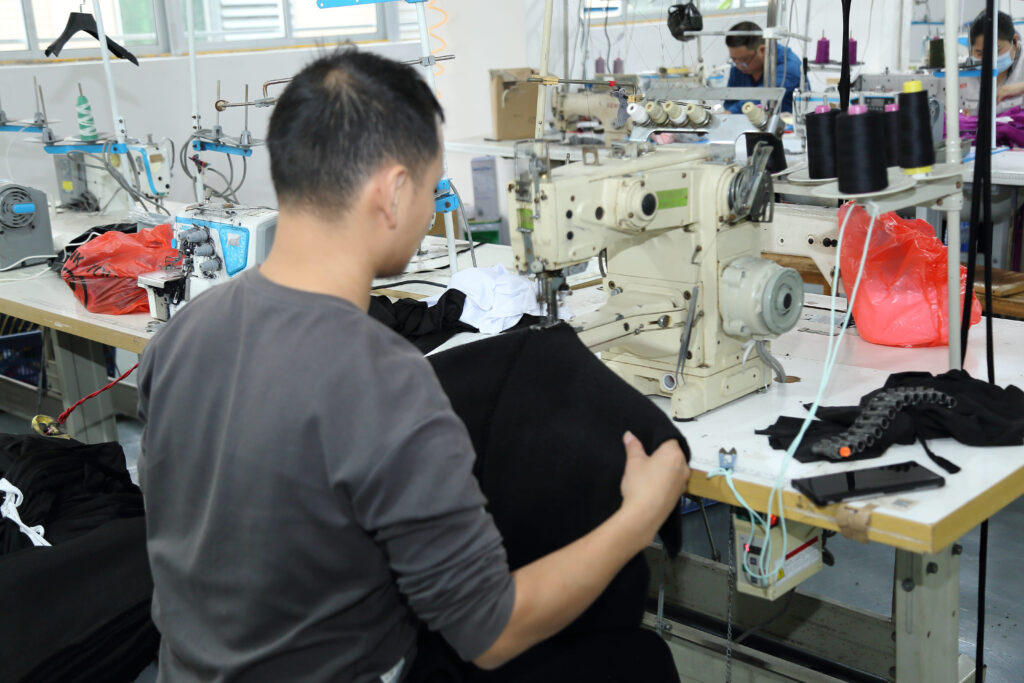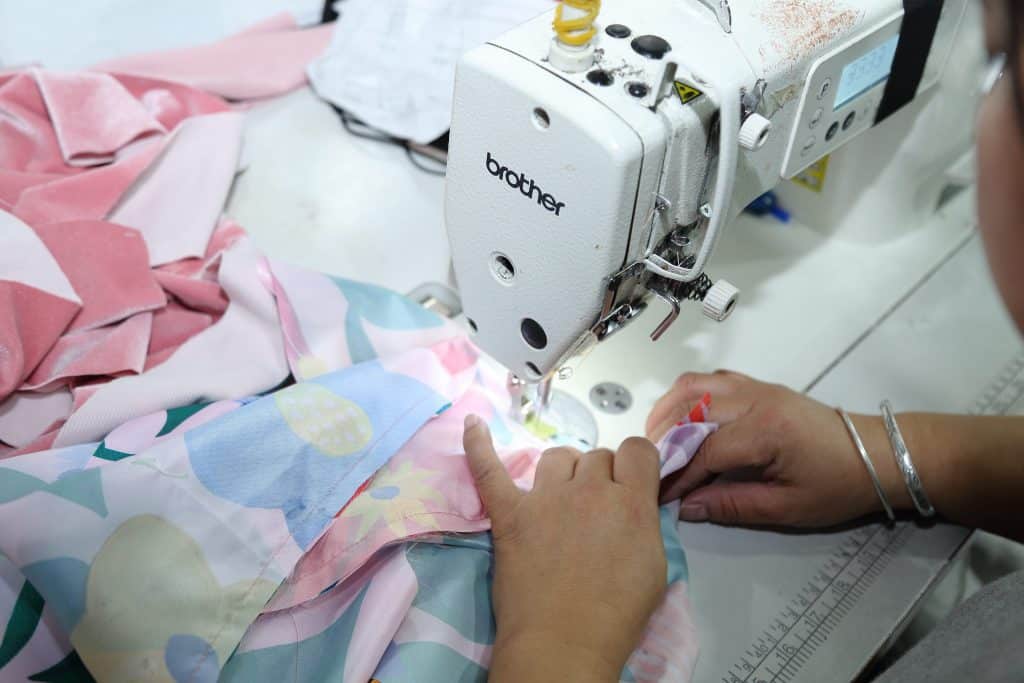 Bring Creative Ideas To Life
Share your concept and vision with us, and we'll help you bring them to life. We take care of developing your ideas and spearheading the clothing manufacturing process, so that you have one less worry, and can focus on marketing and building your brand.
Behind You All The Way
We practice a collaborative working approach where we regard ourselves as members of your team. We're always here to help, and we're with you at every step of the way—that means with us, you'll never be alone through your manufacturing journey.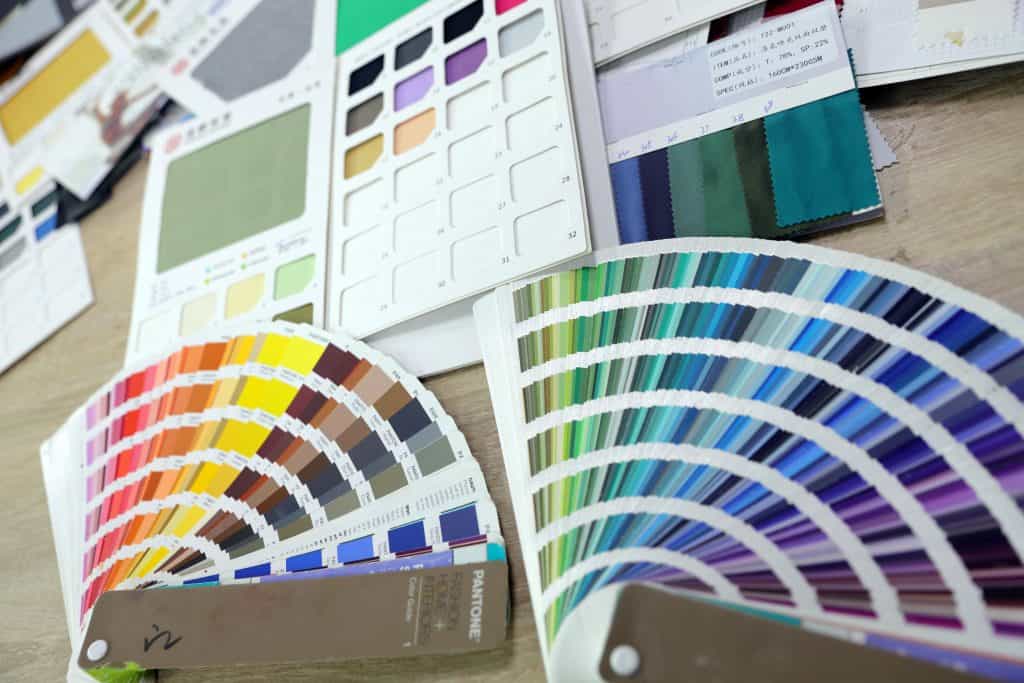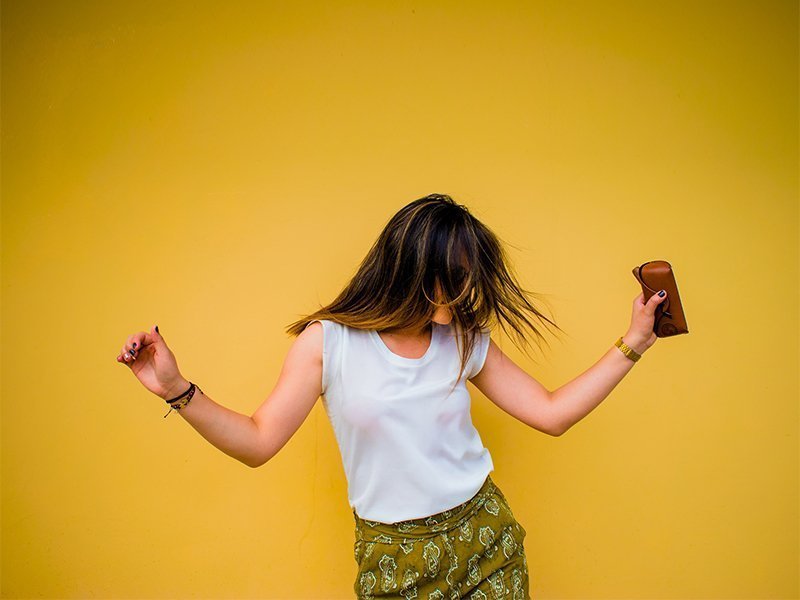 Lower Prices As You Grow
We offer attractive pricing tiers and savings for larger orders. As your brand and business takes off, you'll get to enjoy better margins as you grow with us.
Our Product Development Services Are Timeless, Responsible And Designed To Be Great.
Product Development
Our team will discuss your ideas with you and advise on fabrications and suitable printing methods to develop the technical drawings and tech packs that will bring your ideas onto paper and to life.
Fabrics & Trims
Sourcing Our sourcing staff works with our network of local suppliers to provide you with an array of of different fabrics, trims, notions, buttons and zippers for your designs. Custom fabrications, dye, trims and notions options are also available.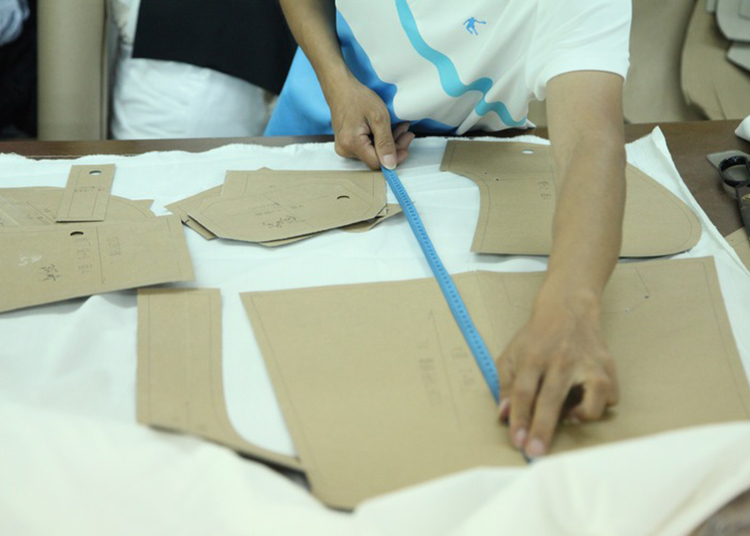 Sampling
Our dedicated sampling lines and highly experienced workforce usually takes 2 to 3 weeks to create the paper patterns and grade the sizes before cutting and sewing your samples.
QC Of Samples
After your samples are made, our product development team will check the samples for consistency and if they are good to be go.